Make an investment in yourself
that lasts a lifetime.
Welcome to Permanent Makeup Clinic
Pensacola's Premier Permanent Makeup Specialist
Permanent Makeup Clinic is located in Pensacola, FL and serves clients from Mobile, Fort Walton, Panama City and all along the Gulf Coast. Trinkette Parker is a licensed cosmetologist with over 25 years of experience, and specializes in permanent cosmetics, areola restoration & micropigmentation and scar camouflage delivering professional permanent makeup at its best.
VIP Best in Pensacola 2020
Permanent Makeup Services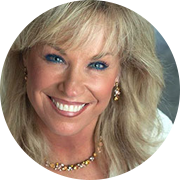 Licensed Cosmetologist
Master Technician and Instructor.
Trinkette received her primary training and education at the American Institute of Intradermal Cosmetics in Dallas, Texas. She continues to receive advanced education every year with both plastic surgeons and specialists. Trinkette is committed to excellence in her work, and has achieved the title of Master Technician and Instructor.
What Our Clients Have to Say

"My experience with Trinkette and Cindy has been wonderful from the first phone call with Cindy through my appointments with Trinkette. As I have gotten a little older I felt like I had started getting that faded look and found I was using more makeup without the results I wanted. Permanent makeup is the answer I was looking for. Best decision ever!"
~ Sheri Kelly Smith | Facebook
Make an investment in yourself that lasts
a lifetime
Have questions about our services?
Contact us today so we can go over the full process of permanent makeup for you.